Baya Clinical Services
Clinical Services provided at both East and West pharmacy locations and accepted by most insurance companies.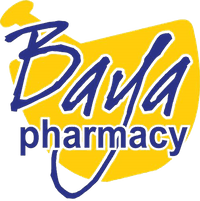 "Your Health Is Our Priority"
Test & Treat
At Baya, we can test for the following conditions and provide the medications for treatment
Lice
Vaginal Candidiasis
Strep + Flu
COVID-I9
Shingles
Allergic Rhinitis
Fever Blisters
Urinary Tract Infection (UTI)
Chronic Disease Screening & Management
At Baya, we can screen, monitor and educate on many chronic diseases. Some are listed below:
Diabetes
Blood Pressure
A1C and Glucose Testing
HIV
Cholesterol
Tobacco Cessation
Lipid Testing
Pharmacogenomic Testing
Pharmacogenomic testing is a study to see how your genes affect your body's response to many medications. This may help your health care team determine the best medication and its dosing for you.
Vaccines
Flu
COVID-19
Pneumonia
Tdap
Shingles
Hepatits B
Medication Therapy Management (MTM)
MTM is a service provided to go through all of your medications and answer any questions you may have to ensure the best therapeutic outcomes for you. MTM includes five core elements: medication therapy review, a personal medication record, a medication-related action plan, intervention or referral, and documentation and follow-up.